[Simple] Software Solutions
Increasing Productivity, Simplifying Operations, Serving Start-Up, Small and Mid-Sized Business since 2003
About Us
Top Notch Solutions Since 2003
Speed, Scale, Security, and Support! We understand what simplicity and efficiency mean to your business. Established in 2003, NSYD is known for our commitment to quality and professionalism. Since inception, we have completed hundreds of projects as designed, on schedule, on budget. Furthermore, our heritage in the NY/NJ/Philadelphia area is anchored on providing blazing fast, mission critical computing environments. We love to innovate, will do whatever it takes, and have done so with great success, worldwide! Technology changes quickly, our approach to system setup and management has been proven and drastically helps organizations achieve greater operational efficiency.
NSYD Unique Approach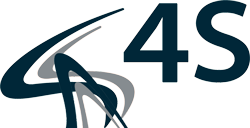 Speed – Architect your environments for speed at design time with documented evidence of performance metrics. Be prepared for the notorious "System is Slow" trouble ticket.
Scale – Plan as much as possible for rapid growth before the demand
Security – Control your environments better, user access control, configuration management and software patching are most painful for growing companies.
Support – Find passionate providers with passionate people. Make you infrastructure inviting for support organizations by leveraging best of breed technology. Provide seamless transition between implementation and support teams.

Payment Solutions (Card/ACH)

Custom Software Solutions

Data Recovery and Backup Plan



Office
256 Eagleview Blvd
Suite 265
Exton, PA 19341
Hours
M-F: 8am – 10pm
S-S: Closed